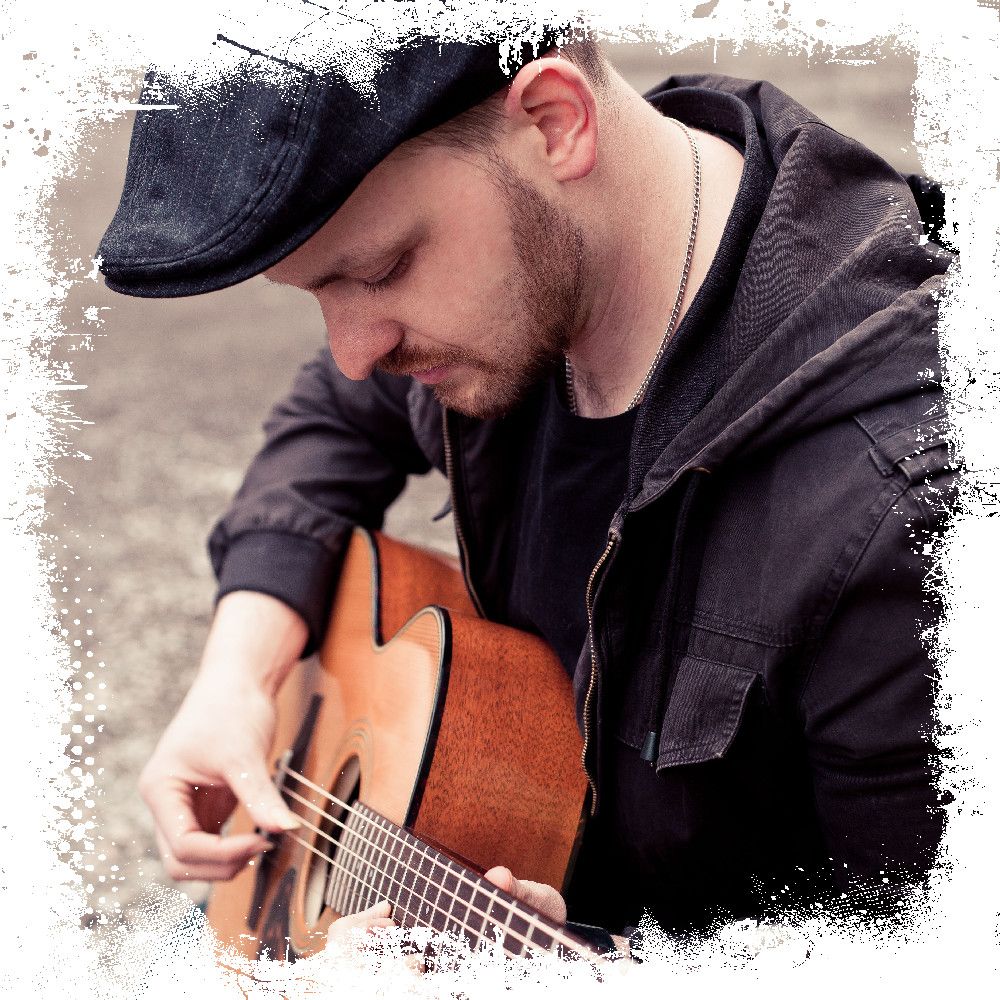 ABOUT
Dylan Ryche (pronounced 'Rike') originally hails from Melbourne, Australia where as a young boy in the late 80's he was captivated by the big hooks, big choruses, big melodies... and big hair of 80s rock n' roll.

He promptly took some guitar lessons and sat down in his bedroom - which was covered in posters of Skid Row, Warrant & Poison and set about learning as many Motley Crue, and Bad English riffs as possible, with a dream of one day becoming a long-haired, tattooed, glam rock superstar.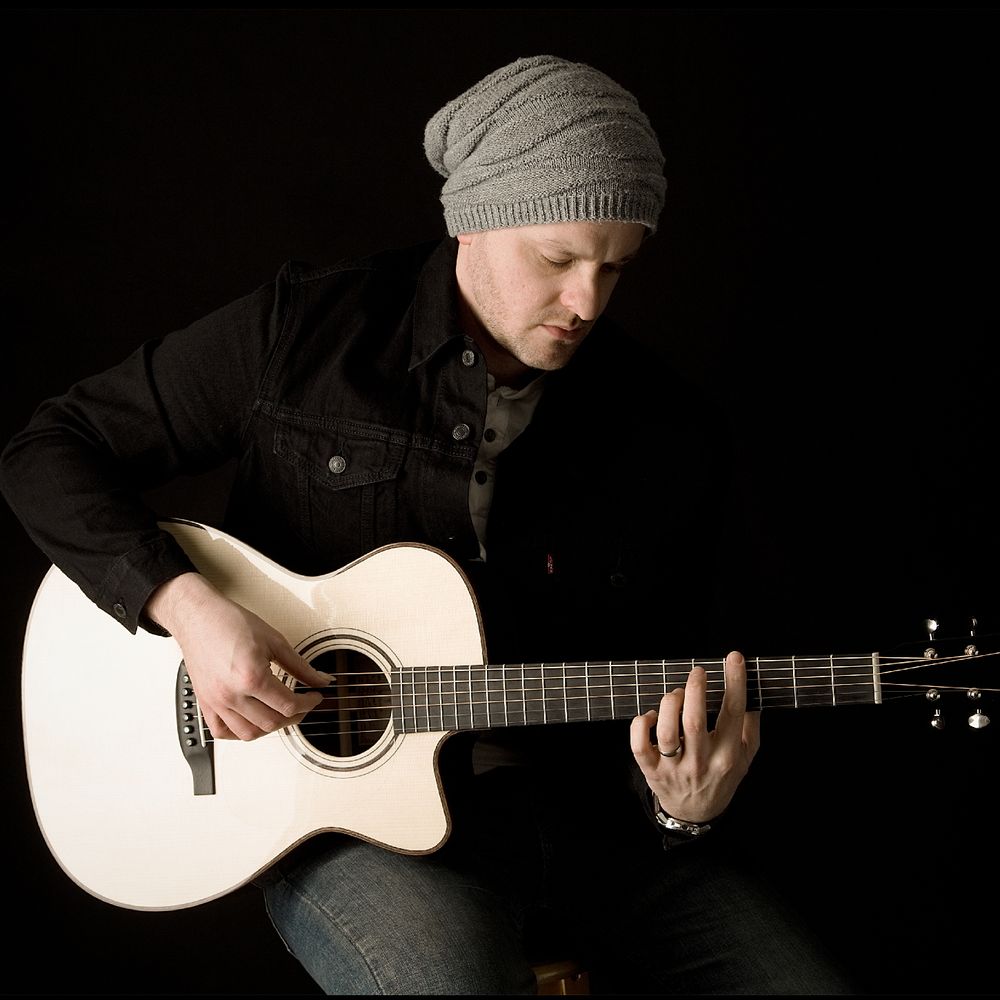 Eventually, an increasing interest in country music, progressive rock and the solo guitar playing of Yes guitarist Steve Howe led him to pick up a Tommy Emmanuel book and study the acoustic guitar more seriously. 
 Hey - you could write, play and rehearse without needing five people to all get to the same rehearsal room at the same time. Talk about being more efficient!

 After relocating to Canada in 2008, Dylan Ryche has recorded three original solo guitar albums Acoustic Fingerstyle Guitar in 2011 and 2017's Daydreamer and Two Tigers in 2021. These albums showcase his dedication to songwriting craft.
Fingerstyleguitarists.com notably said of Ryche, "This man is a compositional genius."  
Dylan is the 2012 champion of the prestigious Canadian Fingerstyle Competition held annually at the Canadian Guitar Festival.  
Ryche lives with his wife Kelly, two children and divides most of his days between being a musician and being Dad. 
He has taught online guitar lessons via Skype to students all over the world, is a regular columnist for guitar magazines Fingerstyle 360 and Fingerstyle Journal and has shared the stage with such virtuostic musicians as Ewan Dobson, Maneli Jamal and Calum Graham.