WINTER SPECIAL: 20% OFF YOUR FIRST LESSON OR LESSON PACK! NEW STUDENTS ONLY
ONLINE GUITAR LESSONS
I've been offering online guitar/music lessons since 2013 and have had the privilege of teaching students online from all over the world. I want to help you come a better musician.
This is what one of my online lessons actually looks like ㋡
WHY ONLINE LESSONS?
YouTube/online tutorials can be wonderful learning resources, we certainly live in an age where we have such incredible access to information and there is some amazing free material out there. It really is awesome...but it can be a somewhat haphazard approach to learning. There is absolutely some fantastic information there., but unfortunately, you have to sift through lots of... shall we say 'not-so-great' information to find it. A good teacher can help you cut through all the noise and point you in the right direction.  It is a great help to get real-time feedback on your playing and music, someone that can help you identify problem areas and provide guidance on how to best improve. It's simply invaluable to have someone to whom you can ask all the questions that you have.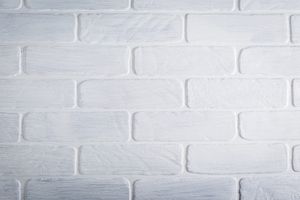 FIRST THING'S FIRST
I know it can be intimidating taking lessons and trying new things like this. I sometimes get emails from people who don't think they're 'good enough'. Well, look, that's the whole point of taking lessons! I'm not expecting Steve Vai to call me up for a lesson here. I'm not a harsh critic and I don't expect you to dazzle me with perfect technique or anything.

  There are no 'silly' questions.

We are just a couple of music-loving guitar players hanging out and learning together. I want to support you and help you grow and improve as a musician. I'm generally a pretty easy going guy. Let me know if you do have any questions or concerns.
What My students say...
"Dylan has by far exceeding my expectations. I've without a doubt learned more from him in the last 6 months than I have from years of lessons in the past. I recommend him for anyone who wants to take their knowledge of guitar and composition to the next level."
Warren Thompson
GUITARIST - THE POST WAR
"It's been a thrilling experience learning fingerstyle and music theory from one of my guitar heroes. Over the course of 8 months, Dylan took my composition skills to a level that I would've never imagined. Worth every penny!"
Evan Yu
CANADA
"Over the course of a few lessons Dylan added loads of tools to my toolbox. His many approaches to songwriting have unleashed my creativity in ways I hadn't expected. Dylan's positivity and enthusiasm for the guitar and music make for an inspiring session. Thanks Dylan!"
Joel Saunders
TORONTO, CANADA
PRICING
You can save money and time by purchasing a lesson pack. Having a consistent lesson time encourages a certain focus that can really help you to make great strides in your practice.  It's very easy to get sidetracked by our increasingly busy lives. Knowing you have a lesson coming up can be great motivation to practice. Purchasing multiple lessons means we have some more time to dig in and really get to work and get you reaching your goals as a guitar player and musician, not to mention you save money doing it this way!

*All prices in US dollars
LESSON MATERIAL
Here are some of the topics we can cover in our lesson time
HOW TO PRACTICE
This is huge. Develop solid practice habits to increase your efficiency and make the most of your practice time.
COMPOSITION
Should we start with the melody? Chords? The bassline? Rhythm? Tuning? Counterpoint? How about using altered tunings, odd times or modes? We'll go over all of them.
ARRANGEMENT
Learn a variety different tools to help you arrange your own song or one of your favourites.
LEARN MY SONGS
I can help you cover all the nuances of any of my songs including writing, arranging or technique.
YOUR FAVOURITE SONGS
We can break down any specific song and slowly bring it up to performance level.
TECHNIQUE
Build finger strength, independance and co-ordination while keeping it musical.
HARMONY
We'll learn how the language of music works and how you can break the 'rules' any time you want.
CHORDS
We will learn why chords are named the way they are, what they sound/feel like, how to play them all over the fretboard in different voicings and, most importantly...how to actually use them.
ANYTHING ELSE
Over the years my lessons have included everything from music theory to going over a Pro Tools session to notating music in Guitar Pro. Let me know if you have a specific area you think I can help with.
PDF WORKSHEETS
You will have access to numerous pdf worksheets that I have created on a variety of topics. These help reinforce the concepts discussed in our lesson and you can review them as often as you need and yes, there will be homework!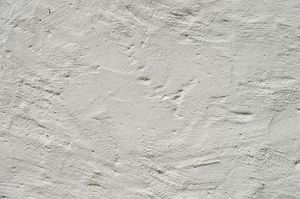 Here's what you need ㋡

The latest version of the FREE Skype application

A high speed internet connection

Webcam/Microphone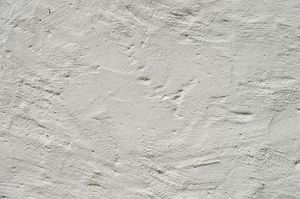 A Paypal account

A willingness to learn

A guitar!
more student testimonials...
"Dylan Ryche is the best coach and instructor I've ever had and it was the finest investment I have ever made in my musical talent. He has made a huge positive impact in my playing"
Brian Auge
MICHIGAN, USA
"Watching Dylan compose music before my eyes was honestly one of the most humbling experiences of my life. The man is a true artist and his work speaks for itself. I am grateful every day for the opportunity I have to study with him and I hope that soon, so will you!"
Kent
SALT LAKE CITY, USA
"To describe your instruction as "guitar lessons" understates the music education you provide to a student. Your practice exercises are well thought out and target technical aspects that support my learning and goal to be a fingerstyle guitarist. As a player I plateaued and I couldn't be more gratified with my progress as I continue to strive to elevate my music knowledge and skills."
Tim Dwinal
BOSTON, USA
OTHER BOOKS
Occasionally I might recommend an external text. It can be helpful if we own the same book and I can point you to specific chapters, pages and paragraphs to read up on to supplement the topics we covered in our lesson.
EMAIL SUPPORT
I am also available to all my students via email in between lessons for all those little questions that may pop up like "Hey Dylan, What does that symbol on top of the G♯ in bar 7 mean?" and will do my best to reply in a timely fashion.
CANCELLATION POLICY
24 hours notice must be given for all lesson cancellations. As long as I get 24 hours notice, you will not be charged for the lesson.
That's about it.

Alright...let's get to work!